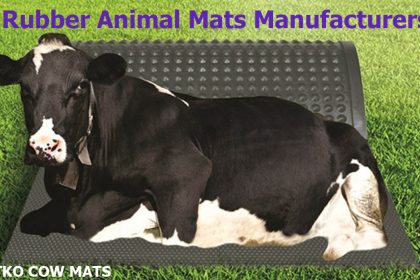 What are the common dairy cattle diseases and their treatments?
Milk is one of the main and most important nutrients in our lives. It is the core element of so many other beneficial foods like cheese, butter, cream, ice cream, chocolate, etc. Actually, I can't even think about a world without chocolate, cheese, or ice cream. So, we need milk and the only source of it is cattle. So we have to take care of them and make them happy.
In order to make them happy, and have a good yield, we have to protect them from different illnesses. So, what are the most common diseases of dairy cattle? How can we protect them? And what are the treatments of cattle diseases? Other than this, what are the precaution methods from cattle illnesses? As Hatko Company, today we prepared this informative post about cattle diseases.
Most Common Diseases of Dairy Cattle
Cattle are great animals that feed us with milk and beef. But while providing milk, of course not the beef, their resistance against diseases decrease. Most of the time, vitamins and other supportive material can't be enough to protect them most of the time. So they got sick. Of course, every disease has its own reasons and treatments. But in order to protect them in general, you should;
feed them in a balance,

Not give them moldy and rotten food,

Provide their injections in time,

Provide them a hygienic living space,

Start their treatment as soon as possible.
Otherwise, it is most probable to lose them. So, here are the most common illnesses.

Mastitis Dairy Cattle Disease
Mastitis is one of the most common diseases of dairy cattle. It is an infectious illness with an inflammatory reaction in the mammary gland of cows. Generally, it is a disease of highly productive cattle, resulting in an important decrease in milk quality, yield, and proportion of fat. If you can't treat this, it may result in not producing milk from that udder. For more and detailed information, you can check our post about mastitis disease.
One golden rule about mastitis, it is better to have preventive medicine instead of treatment after the infection.
Mastitis may occur when the animal gets weak because of these reasons;
Inappropriate milk techniques,

Bad and dirty barn conditions,

Other diseases in the barn,

Wrong or bad feeding.
And these are the protective measures;
To provide hygienic conditions during milking,

Antibiotics treatments during dry seasons,

Extracting ill cattle immediately from the barn,

Providing hygienic conditions all over the barn.
Anthrax
This is one of the most dangerous diseases that cattle may encounter. It is dangerous because it may result in death and it is a very contagious illness. The problem is, humans may also get infected from sick animals. This illness may occur in cattle, sheep, goats, camels, horses, porks, elephants, buffalos, cats, dogs, and poultries.
Animals who have this disease spread the contagions a couple of days before their deaths with their milk, urine, or stool. Animals get infected with respiratory, skin, and digestive systems. The cause of diseases may reproduce very fast and can live for at least 6 years. So, in order to prevent the spread of the disease;
The animals should be destroyed immediately,

They should not be butchered,

There should be no autopsy,

The officials should bury them according to instructions immediately.
Antibiotics and vitamins are effective in curing the illness, but as it is incredibly highly contagious, no treatment measures should be taken and the animals should immediately be destroyed and buried.
These two are the most common and dangerous dairy cattle diseases. As we can understand, the common point of most of the illnesses is the lack of hygienic conditions. In order to continue husbandry, you should provide proper conditions for them. Cow mats are designed to provide these perfect conditions. As Hatko Company, we produce the best quality rubber mats for cattle, horses, and other barn animals. You should always keep in mind that protecting your animals' health is to protect yourself and your beloved ones. You can always get in touch with our expert personnel for information and assistance with your needs.
For more; hatkocowmats.com/rubber-animal-mats/